Address:1-14-10 Nihonbashi Bakuro-cho, Chuo-ku, Tokyo103-0002, JAPAN
Phone: 81-3-3662-9761 / Fax: 81-3-3662-9767 Mail

President: Mitsuharu Kanda

Founded in 1931
Established in 1948

Kanda Shoji Co., Ltd. is a specialized trading company dealing in handicraft materials, such as notions, fabrics, knitting yarns, beads, and tools for patchwork and quilting. We import various handicraft materials from USA, Europe and Asian countries. We also are a wholesale distributor of Japanese handicraft materials, and export them to all over the world.
We are a maker of handicraft goods by our house brand, "Mother Land", "Cherrina", "Mrs. Pine"and "Kanda Quilt World".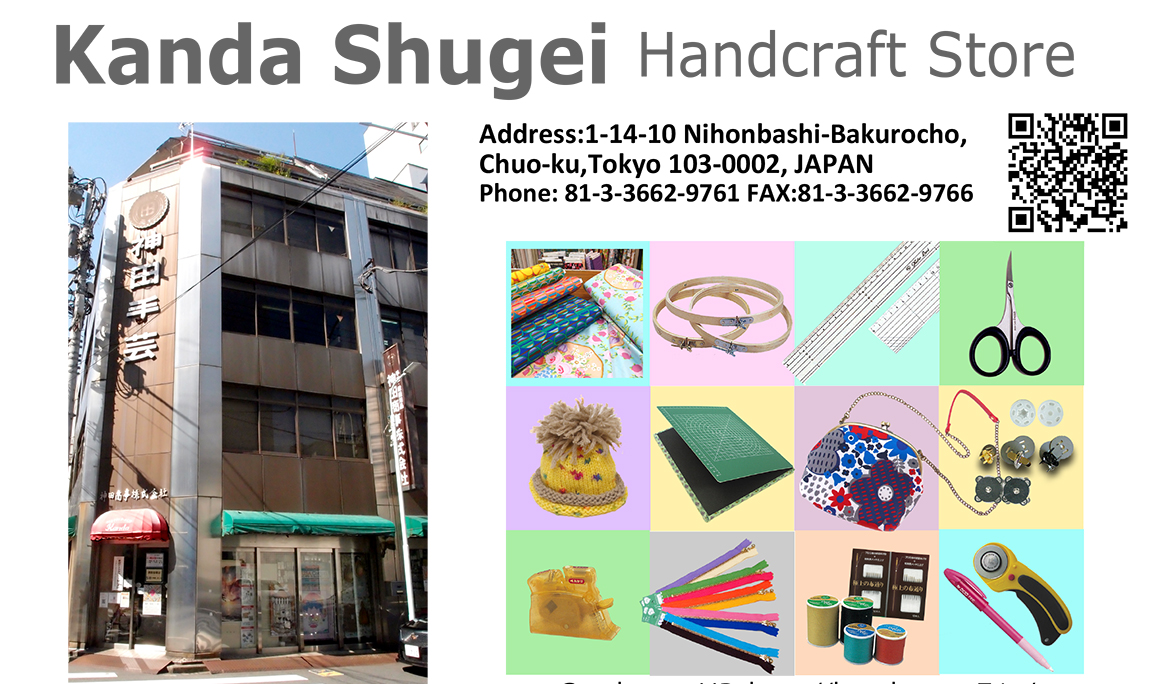 We have some specialized stores named "Kanda Shugei" in the middle of Tokyo, so called "Bakurocho Wholesale District". The main store is "Kanda Shugei Honkan", which handles fabrics, sewing materials, handicraft kits, and so on. Then "Stitch Kan" handles knitting yarns and embroidery items. "Beads & Craft Kan" is for beads and accessories.
We hold various handcraft seminars to train instrucors. We lead the head office of the Tokyo Art-Craft Association, and give the certification to the graduates of each courses.